ROKSOL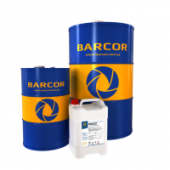 ASFOL-RR
Preservation fluid liquid for bearings.
Premium class
Features:
Innovative preservation fluid for bearing preservation, washing and super finishing with high extent of mechanical impurities removal and dewatering. Terms of bearing preservation range from 2 to 5 years, including in the tropical climate. Preservation capacity is provided rather by the properties of functional additives than by thickness of the protecting film.
Sphere of Use:
Preservation of bearings supplied to the EU countries.
More
free sample
Advantages:
-the product quality is confirmed by supplies of articles preserved with ASFOL-RR to the European Union Member States, including SKF plants
-preservation is performed in the "thin layer", practically not requiring depreservation, if necessary, the preservation layer is easily removed
-preservation terms range from 2 to 5 years, including in the tropical climate
-high efficiency of application is determined by thin preservation film (10…20 μm) and accordingly low specific consumption (16…23 g/м2)
-washing and super finishing of processing bearings is provided simultaneously with preservation
-preservation does not require high-temperature heating, which provides energy saving when using the fluid
-it substitutes preservation fluids of foreign production
UMІK
Universal oil-soluble inhibitor